What is Up Downtown Lynchburg?
Lynchburg Virginia's Riverfront is the place to be for both the young and the young at heart.
It's two minutes by car and a few more on foot from the center of downtown Lynchburg to Percival's Island Natural Area, a fifty-six acre park situated smack in the middle of the James River that is perfect for picnicking, hiking, biking, fishing, bird watching, and in-line skating.
The park is also ideal for "people watching." Everyone is there: young lovers, dog lovers, Lance Armstrong look-alikes, tots on training wheels, senior cardioi-fitness fanatics, and serious joggers pushing high-tech baby strollers.
The entrance to Percival's Island is linked by a short River-Walk trail to the city's Riverfront Festival park, a flat open green-space that serves as downtown's three-season party central. As it's name implies, the park is home to major annual events like the historical James River Batteau Festival and the musical Jamboree by the James.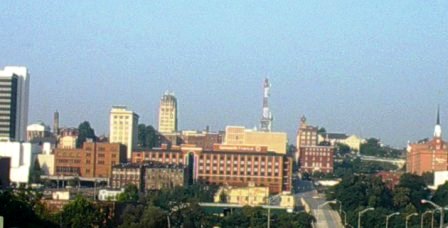 Two blocks up from Riverfront Festival park is the Lynchburg City Market. On warm weekends the spot serves as a quaint, outdoor farmers' market by day and a smaller-scale party central by night. During the spring and summer, the market hosts a regular after-work gathering called Friday Cheers, featuring live bands, great food, and lots of fun.
While downtown brings a wonderful assortment of people together, it also supports distinct scenes. Tough-to-impress urbanies recommend a particular restaurant and lounge for its eclectic menu and after-dinner action. Aspiring performers of every persuasion - rockers, folkies, spoken word artists - gather at a lively bistro on open-mic nights, Movie buffs bring blankets and lounge chairs to the corner of 9th and Jefferson Streets at dusk to watch River-Flicks, an outdoor summer film series. A synergistic crowd of artists, photographers, architects, and other creative professionals have moved into a newly renovated former shoe warehouse now known as the River-view Art-space. Even "renegade" skateboarders have their own state-of-the-are facility. Lynchburg's postal officials, judges, and other federal administrators already have a new state-of-the-art facility downtown.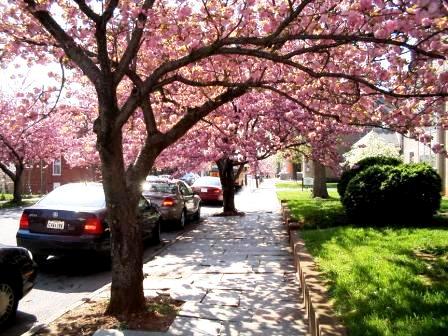 Another large-scale investment recently completed downtown involves renovating a row of vacant brick warehouses into retail spaces and residential loft apartments. Located next to the Community Market, the $10 millions mixed-use project has sparked a community visioning process aimed at the further enhancement of Main Street's south end, replacing pavement with green spaces, and essentially transforming the block into a town square.
Perhaps the most dramatic views of progress to date can be seen from the base of 9th street. In the James River, the new Langley Fountain shoots 190 feet of water (tallest on the East Coast) straight into the air, creating a natural rainbow when lighting conditions are right. Two thousand feet up the hill, in the opposite direction, the renovated Old City Courthouse presides over the skyline, still acting as the imposing "ornament" the city fathers envisioned when the Greek-temple-style edifice was built in 1855.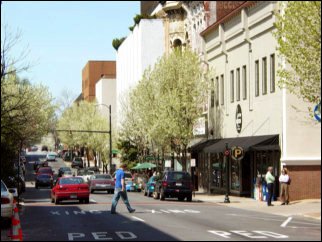 In between the fountain and the courthouse, visitors and locals are flocking to attractions like Amazement Square, a four-story, hands-on childrens' museum that delights adults as well. Downtown's historic riverfront train station has been converted into a restaurant, the Depot Grille, with re-purposed rail cads serving as kitchen and preparation areas. Real freight trains pass by the station at regular intervals throughout the day.
All the pieces, cool living spaces, dining choices, recreational activities, and cultural events are starting to coalesce. There's a group of young people downtown who have formed a dodge ball league and they've been playing on the riverfront. This is evidence that the Lynchburg community is coming together to create great things.